Marc Edmund Jones
A Photo Essay of the Life & Work of Dr. Marc Edmund Jones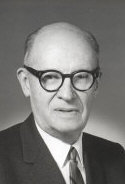 Marc Edmund Jones was born to Edmund H. and Annie Louise (Holmes) Jones at 8:37 a.m on October 1, 1888 in St. Louis, Missouri. Little is known of his preschool years outside of the fact that his family moved to Chicago, Illinois in 1891 and lived next door to Christian Scientists in a two-story brick house on what is now Lake Park.
Marc once commented that he recalled little of his early childhood except for one memory of St. Louis, and he remembered nothing of his first year in Chicago. Read more . . .
Books by Dr. Marc Edmund Jones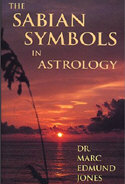 Dr. Marc Edmund Jones was the founding chancellor of the Sabian Assembly. He was most widely known for his work in astrology, for his origination of the Sabian symbols in 1925, and for their later development.
Dr. Jones, or Marc, began studying astrology in 1913. In all, he authored twelve books on astrology and wrote twelve special astrology lesson sets for Sabian students. In later years, Marc was often called the Dean of American Astrology.
View all books by Dr. Jones

Sabian.org