The Sabian Symbols
The Origin and History of the Sabian Symbols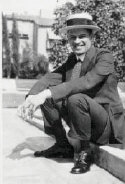 Here is the story of how the Sabian symbols came into existence in 1925 through the combined efforts of Dr. Marc Edmund Jones and psychic Elsie Wheeler, from the early influence of Charubel and the Mesopotamian or early Egyptian factor to the publishing of Dr. Jones' final landmark work The Sabian Symbols in Astrology in 1953 and on to the present day.
"On some unrecorded date in 1925, the Sabian symbols were brought into manifestation in the span of a day in Balboa Park, San Diego, California through the combined efforts of Marc Edmund Jones and Elsie Wheeler. . . ." Read the article . . .

Sabian Symbol Oracle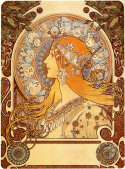 The poetic imagery of the Sabian symbols is useful in providing insight and guidance into current situations and is an effective way of tapping into both the universal or collective consciousness as well as the personal unconscious.
The image and keyword are a starting point to a more comprehensive answer to your question. The commentary included in Dr. Jones' book has not been included here in order to allow your own intuition to operate more freely. The magic of the Sabian symbols lies in their ability to lead your own mind to the answer that already exists within you. Visit the Oracle . . .
The Sabian Symbol at Sunrise

The degree of the sun at sunrise represents the passing frame for self-realization and self-assertion. This translates to the "flavor of the day" in terms of maximizing your potential and gaining self-understanding. The sunrise symbol reflects the objective side of things — outer events and interactions with others.
Learn more about the Sunrise Symbol . . .
The Interpretation of a Horoscope

The article that follows is based on a talk Marc Jones gave for "The Guild" in 1942. It was subsequently published in the April issue of "The Astrological Review that same year. The "15 point analysis" set forth in this talk was revised years later and published as a "Sixteen-Point Analysis" in Marc Jones' 1960 book, The Essentials of Astrological Analysis. Read the article . . .
Mistletoe and Holly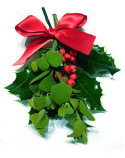 This is a true-life article written to show how the Sabian symbol for the day can be reflected in our experiences and can help us find greater meaning in our lives. Read the story . . .

Sabian.org